ReScriptedlife~31 Day Journal to Reconnect With Your Purpose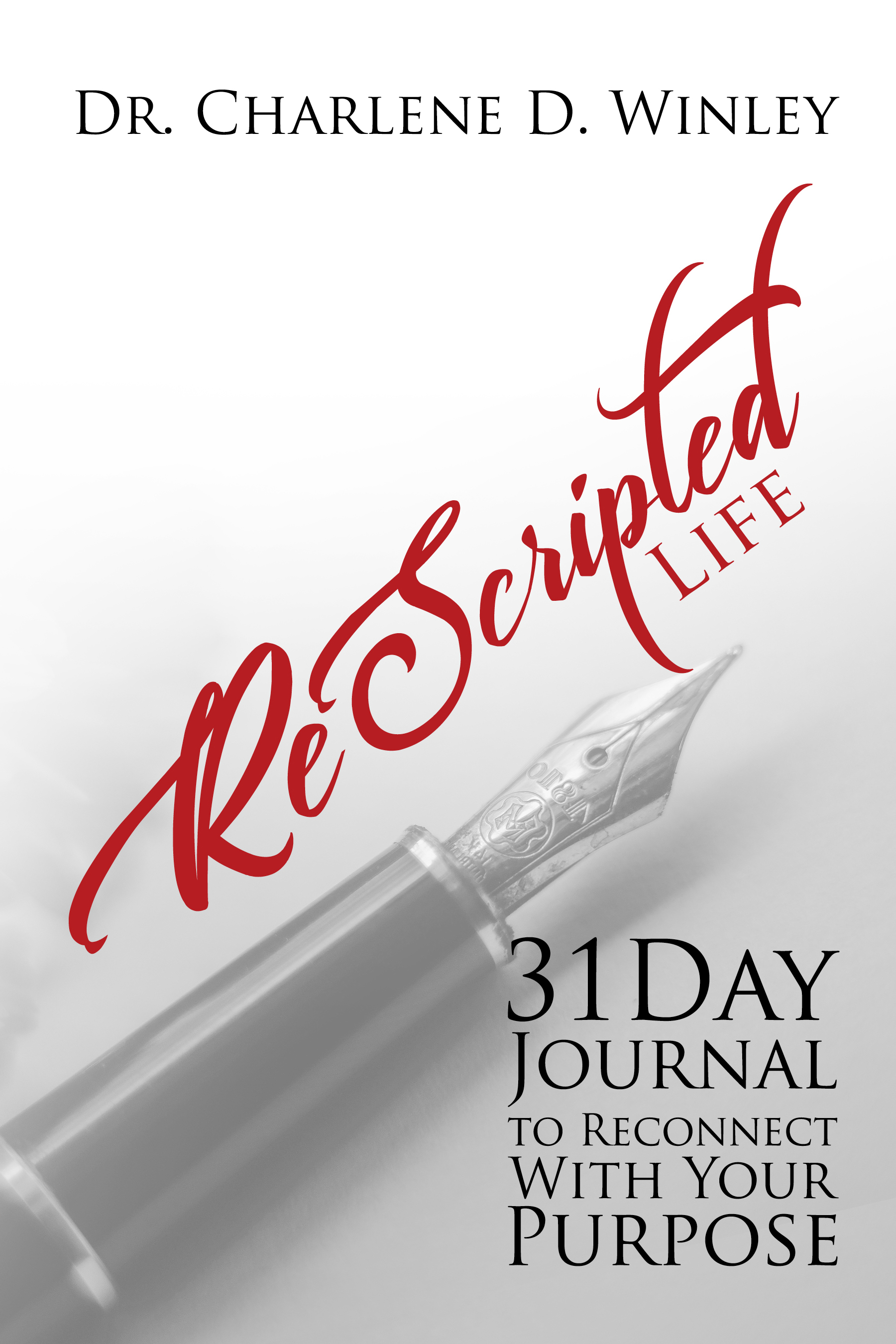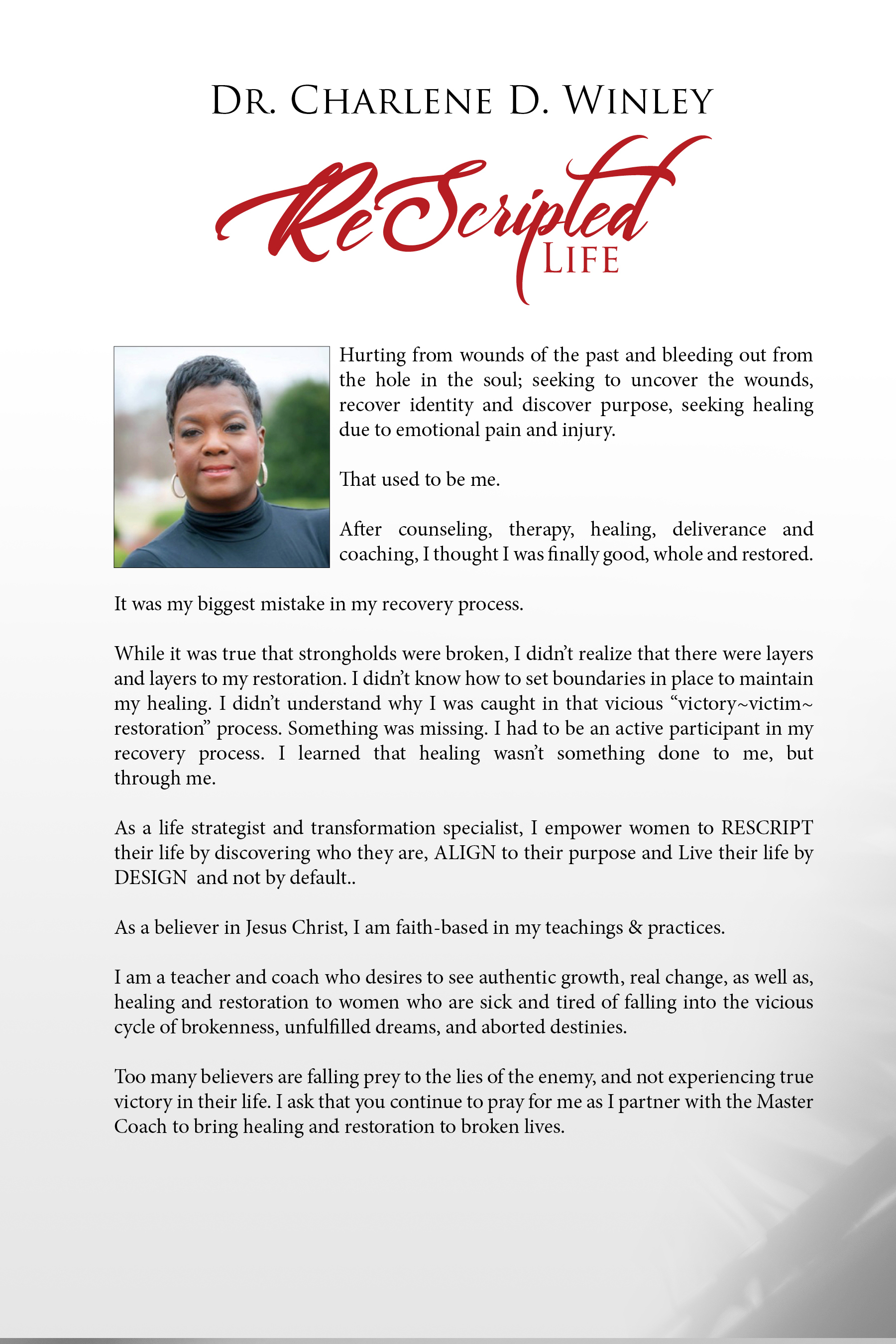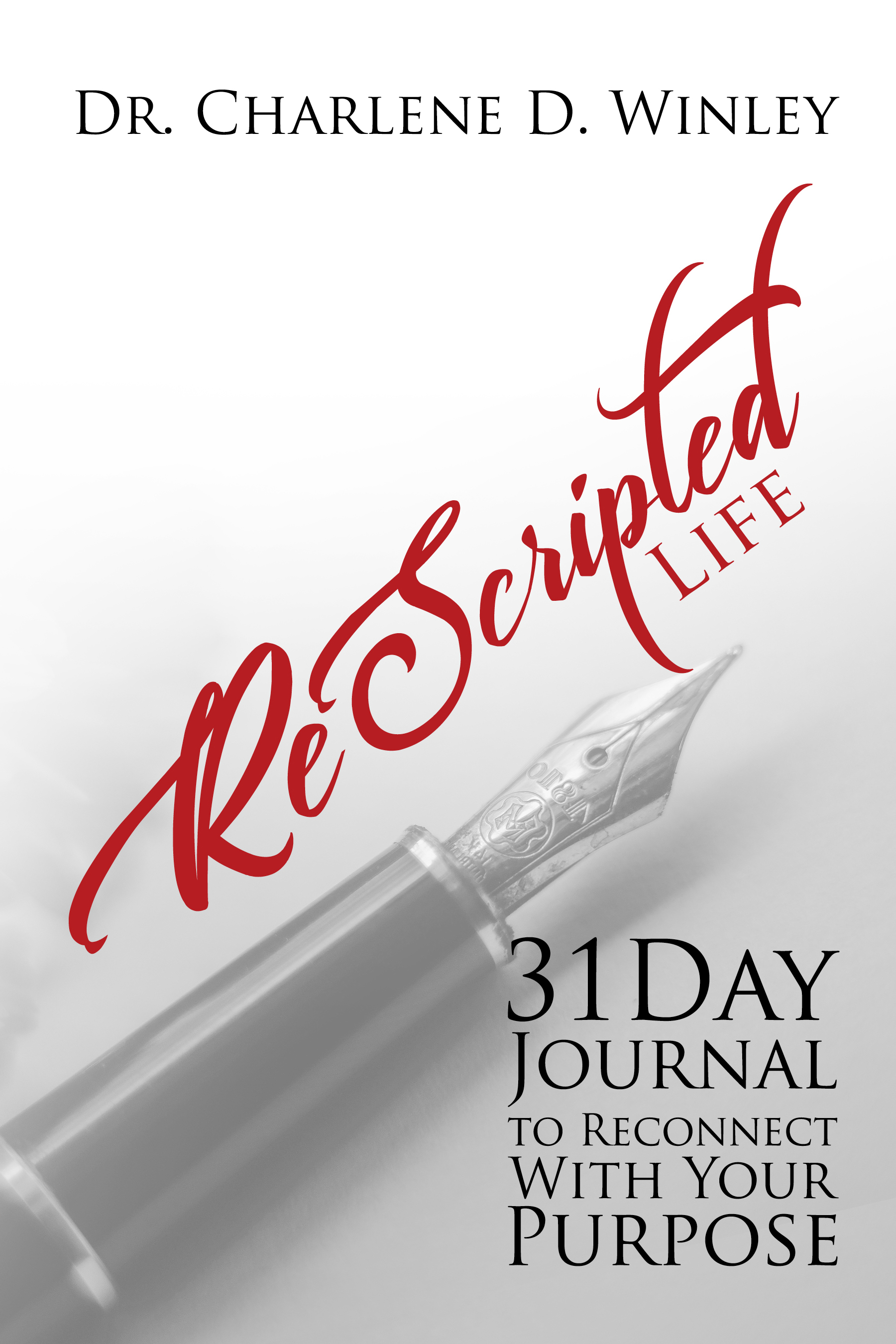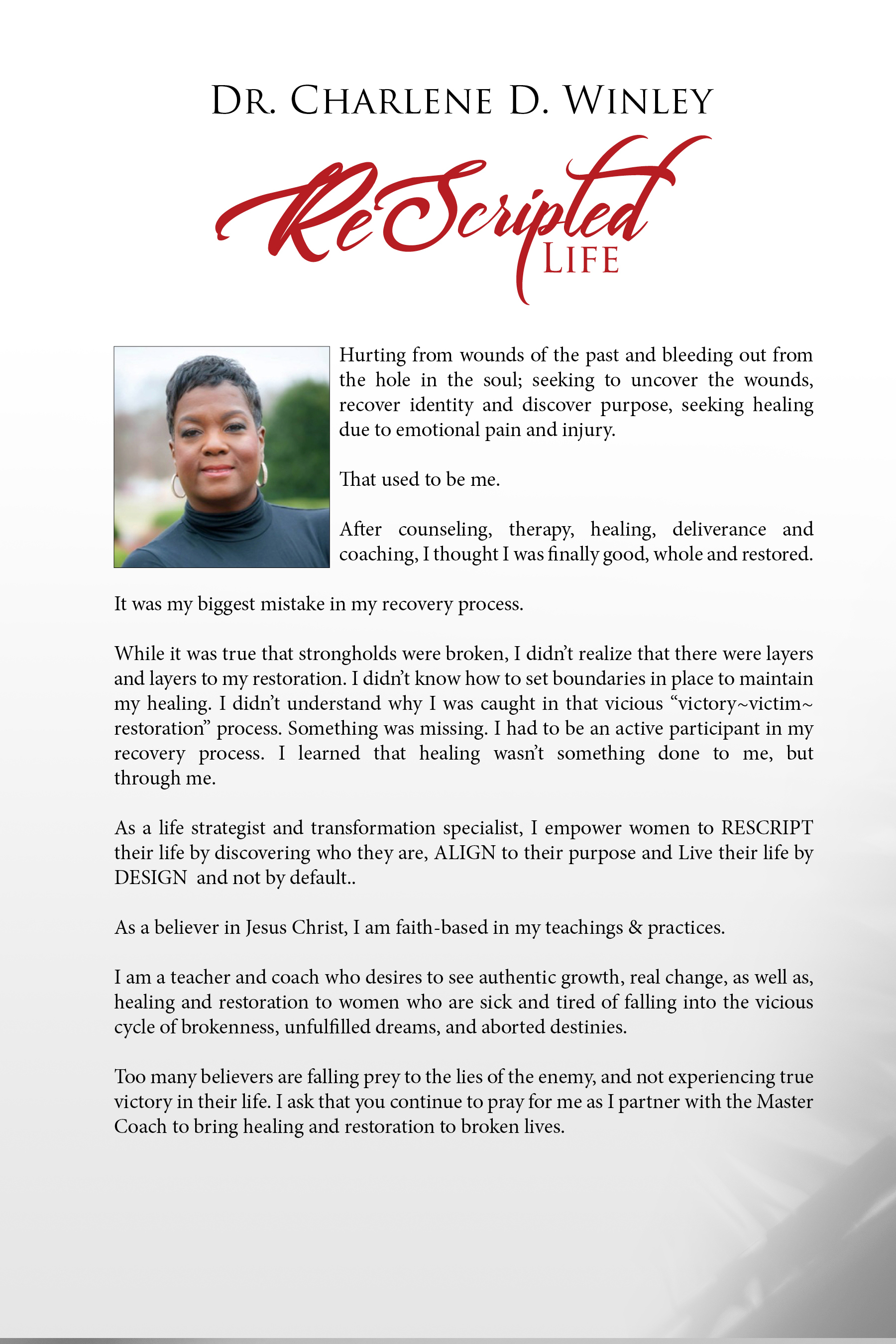 ReScriptedlife~31 Day Journal to Reconnect With Your Purpose
Why I wrote this book?
I wrote this book during a time when as a life coach I needed to give my clients a resource to help them identify their purpose. Many of them were uncertain about their purpose and what they were called to be and do. This "book" started its journey as a five-day guide to jump-start their process. As time went on, it matriculated to a 15 day, and now in its final form, "31 Day Journal to Reconnect With Your Purpose."
Many women I coach are recovering from childhood issues such as sexual abuse, molestation, and incest. These traumatic events skewed their self-perception and shaped their identity. Struggling with feelings of unworthiness, rejection, and shame, they found a tool to enable them to ReScript their life and reconnect with their purpose.
How it will help you?
This book will enable you to:
ReScript (rewrite) the story of your life.
Reconnect with your purpose.
Recover your identity.
Rebuild your foundation.
Reposition for your destiny.

In this 31-day journal, each day begins with a quote, then a thought-provoking charge, as it journeys you through the process of reflecting and scribing to reconnect you with your purpose.
If you are one who experienced trauma due to molestation, abuse, loss, divorce, or grief, I encourage you to join me on this journey to a ReScriptedLife.
REMINDER -All PRE-SOLD BOOKS will be personally signed by me
Life strategist and transformation specialist, Dr. Charlene D. Winley, provides a road map and inspirational journey for women ready to uncover the broken areas of their lives, recover their identity, and discover their purpose.

Charlene, fifteenth of sixteen children, a bishop's daughter, thought life was grand until death came knocking at her door. In a period of five years, she experienced the untimely death of her parents, two siblings, and her grandmother. Grieving and hurting, she married to ease the pain. After fourteen years, her marriage ended and she was left alone to raise three sons. Devastated, directionless, and without an identity, Charlene relocated 400 miles away to create a new life for her sons.
Circumstances took a turn for the worst when Dr. Winley and her sons were evicted from their apartment and found solace in a shelter. Life continued to happen, one event after another, and that's when Charlene found herself falling apart on the proverbial therapist's couch. It was then that truths of sexual abuse began to surface and healing began.

ReScriptedLife~31 Days to Reconnect with Your Purpose is about reconnecting to yourself, to God, and your purpose. In this 31 day journal, you will begin to rewrite the story of your life as directed by the master's hand. Each day begins with a quote, than a thought provoking charge, as it journeys you through the process of reflecting and scribing to reconnect with your purpose.